Folk Weekend 2022: Workshops with Elena (Mattstedt, DE)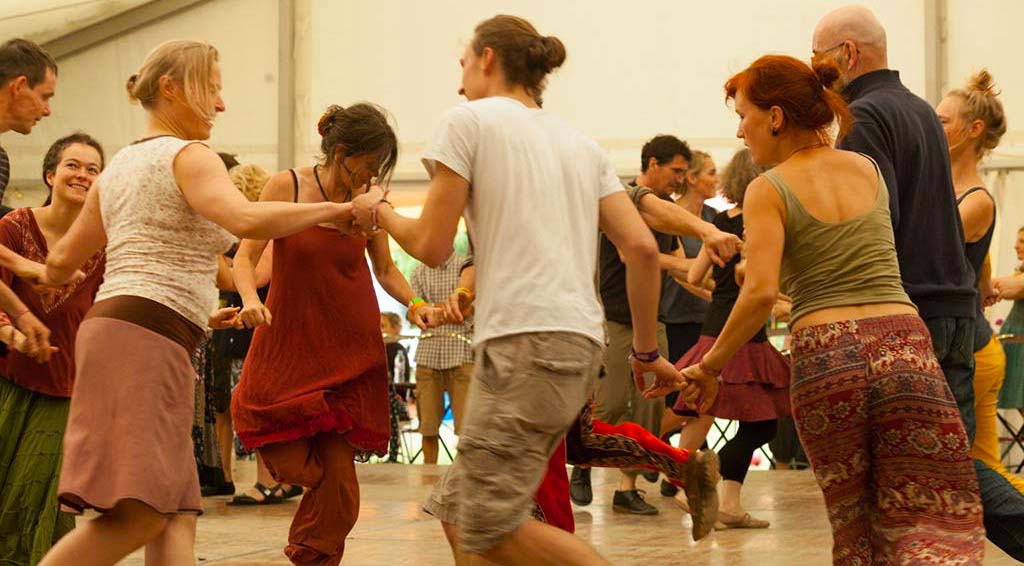 Welcome to the 9th Mattstedt Folk Weekend (Germany) from 23. to 26. June 2022
Dance and party in the enchanting Ilm valley in Thuringia – for 4 days and 3 nights – enjoy the music of fantastic bands performing several gigs – amuse yourself in a beautiful dance tent of 400 square meters and in a ballroom in the area of an ancient watermill – diverse folk dancing workshops (amongst others with Elena Leibbrand) – you may camp on the Ilm greenfield or sleep in a dorm room inside the water mill – tasty food will be provided around the clock by domestic suppliers.
CONFIRMED !!!! The festival WILL take place, and tickets are for sale now !
Herzliche Einladung zum 9. FolkWeekend in Mattstedt vom 23. to 26. Juni 2022
Tanzen und Feiern im idyllischen Ilmtal in Thüringen – 4 Tage und 3 Nächte zur Musik von fantastischen Bands mit zahlreichen Auftritten im 400qm großen Tanzzelt und im romantischem Mühlensaal – viele Tanzworkshops (u.a. mit Elena Leibbrand) – Zelten auf grünen Ilmwiesen oder im Mühlenschlafsaal – leckeres Essen rund um die Uhr von heimischen Anbietern.
BESTÄTIGT !!! Das Wochenende findet statt, und Tickets können gekauft werden !