Boombalstage: Folkaholics met Elena
18 août 2019, 12:00

-

21 août 2019, 23:30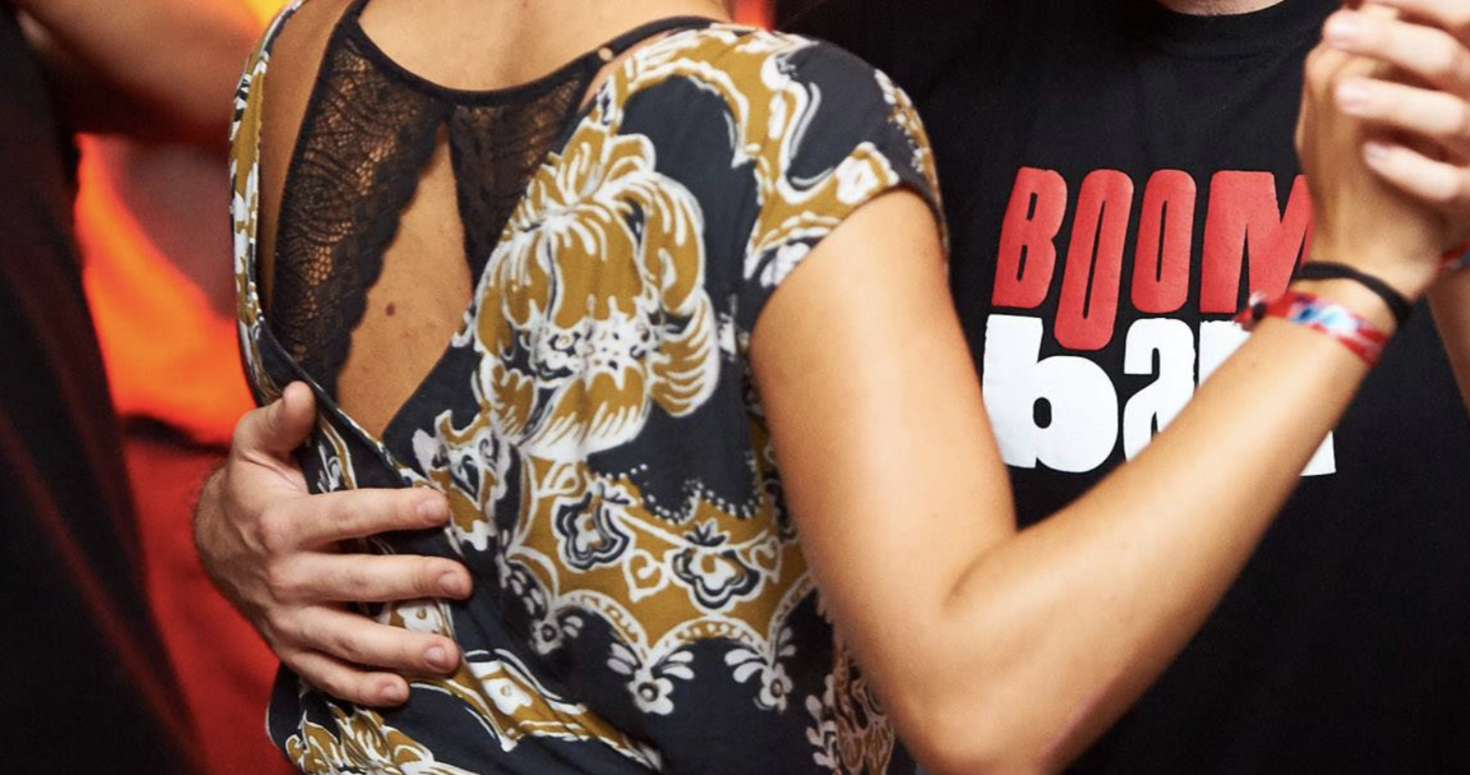 In the week before Boombalfestival the Boombalstage will take place in the same areas. This internship is known for its fantastic atmosphere, especially good teachers and not to forget: the great food! Everyone can participate in the internship. Young or old, absolute beginner or routine on the dance floor. There is a group for everyone so you are guaranteed to have a fascinating and enriching week.
In the evening it's party time! Two groups play every evening. Of course, this is accompanied by a cozy bar with the better drinks… This ball is free for participants of the internship. As a bon vivant as we are, we find good food a basic condition for a successful day. Fortunately, we are blessed with a fantastic team of volunteers. Under the guidance of chef Wim they prepare the most delicious dishes. All meals are prepared on the spot. We only work with fresh products and go as far as possible for organic and fair trade.
The internship lasts for 3.5 days. An appropriate number of days so you definitely start fresh at the festival! We start on Sunday afternoon and close with a bal on Wednesday evening, after which we seamlessly move to the opening day of Boombalfestival on Thursday. The festival itself is freely accessible for participants in the internship.
Teachers 2019:
Dance workshop Folkaholics – Elena Leibbrand – themes see hereunder
Dance workshop Elementary – Garrez Kurt
Dance workshop Move your feet – Rafael Correa
Music workshop – Hartwin Dhoore
Folkaholics Themes for 2019
On every day, we will work on the following three themes:
« Frame games », a series of more or less subtle ways to enrich your dance without « breaking the frame »: improve / change your leading and following skills, play with rhythm, axis, weight, balance, etc. Lots of ideas for leaders and followers alike !
Bourrée droite and bourrée auvergnate: Similarities, differences, binary vs ternary, musicality, style & embellishments, dancing as a couple or in groups … and getting away from the actual tendency to dance all bourrées alike
South-West France: depending on the group's level and experience: work on basic steps and styles, ronde du Quercy, rondeaus, branle d'Osseau, diverse congos, and variations for all these dances
Elena will insist on the differences between traditional forms and styles, and what has become a sort of « folky compromise » in the recent years, so that for each dance you will be able to choose consciously how you would like to dance it.