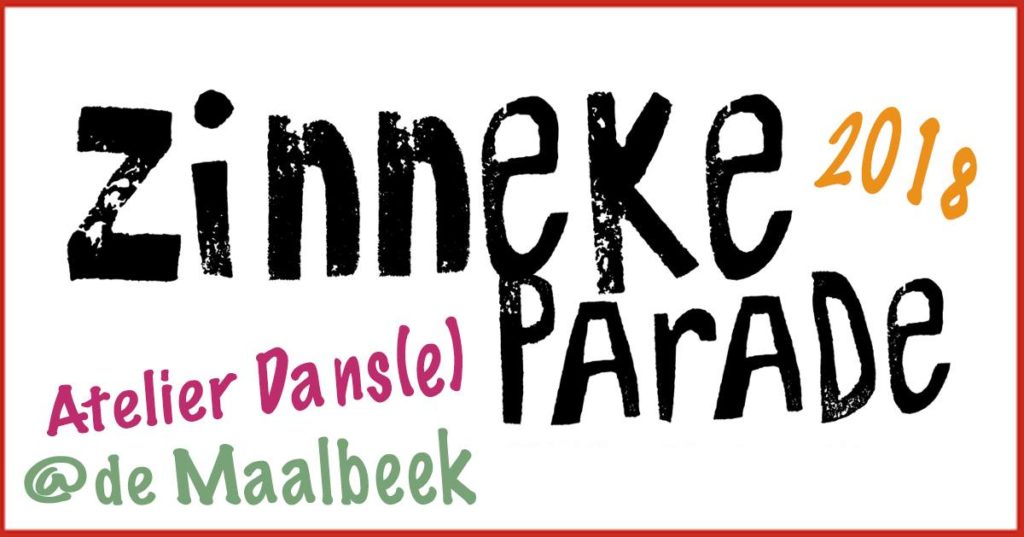 Zinneke Parade 2018: doe mee ! participate ! venez danser !
Atelier de création danse pour adultes / Danscreatieworkshop voor volwassenen / Dance & creation for adult participants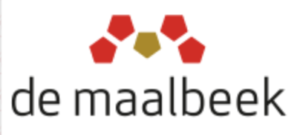 Vidéo de notre Zinnode en 2016, où nous sommes partis de danses folk pour créer notre danse:
Matériel des premiers ateliers:
Présentation de l'atelier
Tu as envie de participer activement à la Zinneke Parade 2018? Tu aimes bouger, danser, créer ensemble avec d'autres?
C'est reparti pour un atelier danse & mouvement au GC De Maalbeek ! Accompagnés par Elena Leibbrand, les participants (adultes) de ce groupe créeront ensemble une danse-défilé pour le grand jour de la Parade. Dans les ateliers, tu peux t'attendre à des jeux pour faire connaissance, des danses de diverses origines, et notamment de danses folk européennes, d'échanges avec les musiciens de l'académie d'Etterbeek, et avec d'autres groupes de la Zinnode Etterbeek-Ixelles.
Pas besoin de savoir danser pour participer, pas besoin de partenaire de danse ! Juste l'envie de s'investir dans un grand projet multi-culturel et fun. La participation est entièrement gratuite.
Si tu peux t'engager à venir régulièrement (1 mercredi soir sur deux), à participer à quelques autres moments de répétition ou festifs, et surtout à être présent(e) le 12 mai 2018 pour la Parade … alors rejoins-nous !
Les premiers trois ateliers (10/01, 24/01, 7/02) sont ouverts à tout le monde pour venir nous rencontrer, s'essayer au fun de la Zinneke, poser des questions, découvrir si oui ou non vous savez danser (tout le monde le peut!) etc. A partir du 4è atelier, on vous demandera un engagement ferme jusqu'à la fin du parcours.
Pour les curieux, le thème de cette année est Illega(a)l.
Wil je actief deelnemen aan de Zinneke Parade 2018? Vind je het leuk om te bewegen, te dansen, samen te creëren met anderen?
Hier gaan we opnieuw voor een reeks ateliers dans & beweging bij GC De Maalbeek! Samen met Elena Leibbrand zullen de deelnemers (volwassenen) van deze groep een dansparade creëren voor de Zinneke Parade 2018. In de workshops kun je spellen verwachten om kennis te maken, dansen van verschillende afkomst, waaronder Europese balfolk-dansen, uitwisselingen met de muzikanten van de Muziekacademie Etterbeek en met andere groepen uit de Zinnode Etterbeek-Elsene.
Je moet niet kunnen dansen om mee te doen, je hebt geen danspartner nodig! Alleen de wens om te investeren in een groot multicultureel en leuk project. Deelname is volledig gratis.
Als je je kunt verplichten om regelmatig te komen (1 woensdagavond van de 2), om deel te nemen aan een aantal repetitie- of feestmomenten, en vooral om aanwezig te zijn op 12 mei 2018 voor de Parade … kom dan bij ons !
De eerste drie ateliers (10/01, 24/01, 7/02) staan ​​open voor iedereen om ons te ontmoeten, om het plezier van de Zinneke te proberen, om vragen te stellen, om te ontdekken of je wel of niet weet hoe te dansen (iedereen kan!) etc. Vanaf de 4de atelier wordt u gevraagd tot een vaste verbintenis tot de Parade op 12 mei.
Voor de nieuwsgierigen, het thema van dit jaar is Illega(a)l.
Do you want to actively participate in the 2018 Zinneke Parade? Do you like to move, to dance, to create together with others?
Here we go again for a dance & movement workshop at GC De Maalbeek! Accompanied by Elena Leibbrand, the participants (adults) of this group will create together a dance-parade for the big day of the Parade. In the workshops, you can expect ice-breaking games, dances of various origins, including European folk dances, exchanges with the musicians of the Etterbeek Music Academy, and with other groups of the Zinnode Etterbeek-Ixelles.
No need to know how to dance to participate, no need for a dance partner! Just the desire to invest in a great multi-cultural and fun project. Participation is completely free.
If you can commit to coming regularly (1 Wednesday evening out of 2), to participate in some other rehearsal or festive moments, and especially to be present on May 12, 2018 for the Parade … so join us !
The first three workshops (10/01, 24/01, 7/02) are open to everyone to come and meet us, to try the fun of the Zinneke, to ask questions, to discover whether or not you know how to dance ( everyone can!) etc. From the 4th workshop, you will be asked for a firm commitment until the end of the course.
For the curious, this year's theme is Illega(a)l.
Envie de participer ? Want to participate ? Wil je meedansen ?
Si vous voulez venir aux ateliers, merci de vous inscrire avec un petit mail à zinnekedans@gmail.com. Veuillez mentionner pour chaque participant(e): – prénom – nom – numéro de GSM – date à laquelle vous venez la 1ère fois Merci et à bientôt !
Als je naar de workshops wilt komen, bedankt om je te registreren met een kleine e-mail aan zinnekedans@gmail.com. Vermeld voor elke deelnemer: – Voornaam – naam – GSM nummer – datum waarop u de eerste keer komt Bedankt en tot snel!
If you want to come to the workshops, thank you to register with a small email to zinnekedans@gmail.com. Please mention for each participant: – first name – last name – mobile number – date on which you come the first time Thank you and see you soon !
Zinneke Dansgroup(e) on facebook
Full Agenda complet
! (FR) Apart les dates marquées « option », toutes les dates sont obligatoires pour ceux qui souhaitent réellement participer à la Parade.
(NL) Afgezien van de datums gemarkeerd als « option », zijn alle datums verplicht voor degenen die echt willen deelnemen aan de Parade.
(EN) Apart from the dates marked « option », all dates are mandatory for those who plan to be really part of the Parade !
– JAN 2018 –
Mer / Woe 10/01, 19h30 – 22h00: Atelier @ De Maalbeek – ouvert à tous / newcomers welcome !
Mer / Woe 24/01, 19h30 – 22h00: Atelier @ De Maalbeek – ouvert à tous / newcomers welcome !
– FEB –
Mer / Woe 07/02, 19h30 – 22h00: Atelier @ De Maalbeek – ouvert à tous / newcomers welcome !
Mer / Woe 21/02, 19h30 – 22h00: Atelier @ De Maalbeek
Ven / Vrij 23/02, 18h00 – late: Présentation Zinnodes & fiesta Zinneke (option)
Sam / Zart 24/02, 14h00 – 17h00: Rencontre répétante @ Académie de musique Jean Absil D'etterbeek, Rue Fétis 29, 1040 Etterbeek
– MAR –
Mer / Woe 07/03, 19h30 – 22h00:Atelier @ De Maalbeek
Mer / Woe 21/03, 19h30 – 22h00: Atelier @ De Maalbeek
Dim / Zon 25/03, 10h00 – 13h00: Rencontre répétante @ location to be confirmed
– APR –
Mer / Woe 4/04, 19h30 – 22h00:Atelier @ De Maalbeek
Sam / Zat 14 & Dim / Zon 15/04: Zinneke Photo Shoot (option, for some members of each group)
Mer / Woe 18/04, 19h30 – 22h00: Atelier @ De Maalbeek
Mer / Woe 25/04, 16h00 – 20h00: Répétition générale / generale repetitie / dress rehearsal @ location to be confirmed
Dim / Zon 29/04, +/- 11h00 – 17h00: Soumonce & Ducasse @ streets of Etterbeek
– MEI –
Mer / Woe 2/05, 19h30 – 22h00: Atelier @ De Maalbeek
Mer / Woe 9/05, 19h30 – 22h00: Atelier @ location to be confirmed
Ven / Vrij 11/05, +/- 17h00 – 21h00: Joyeuse entrée (= informal parade) @ streets of Brussels (option)
Sam / Zat 12/05/2018, 10h00 – 17h00:

♠ ♣ ♦ ZINNEKE PARADE ♠ ♣ ♦

Sam / Zat 12/05, 17h00 – open end:♥ Banquet in the streets of Brussels, Big Zinneke Fiesta, hugs & love ♥…
Et pour les plus jeunes ?
Notez que Elena animera aussi un atelier pour les plus jeunes (9 ans et +) tous les mercredis de 16h à 18h au Senghor, à Etterbeek, à partir du mercredi 24 janvier. Info & Inscriptions directement via le Senghor: http://www.senghor.be/atelier-zinneke-parade/